How to choose the right pulleys for a good functioning?
The service life of Codica wire ropes can be considerably increased by careful selection of the pulleys and rope construction, the main criteria being :
The geometry of the groove bottom
Ratio of groove bottom diameter to rope diameter
The surface finish of the groove bottom
The material of the pulleys
Rope construction
Contact one of our technicians to discuss this.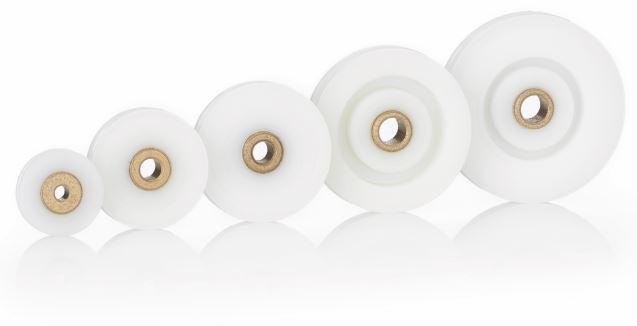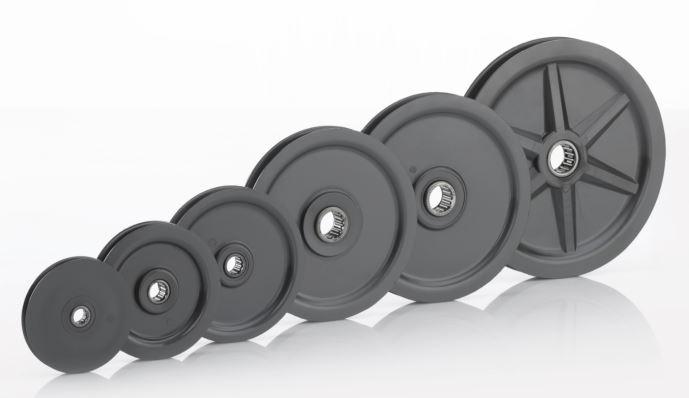 Codica pulleys have been specially designed for operation on steel cable. Manufactured from injected polyamide material.
Three main types of pulleys are available: with a simple bore, with a self-lubricating bearing or with a bearing for more intensive use.
We recommend coupling the pulleys to a flexible cable of 7X7 or 7X19 construction. The rope should ideally be sheathed in polyamide 12 to achieve high endurance cycles.
How to size a Codica pulley for cable ?
Recommended pulleys diameter
Cable construction
42 X cable diameter (excluding sheath)
25 X cable diameter (excluding sheath)
16 X cable diameter (excluding sheath)